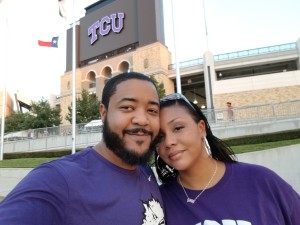 Coach J. McCarthy
Head Coach – Boys 6u, 8u, 10u, 12u, JV, Varsity

Coach Jerome McCarthy has been a volunteer youth football and basketball coach since '08. He has coached both rec and select at various ball clubs and served on the board as a basketball commissioner for KYA. Under his coaching tutelage, many youth have developed a new-found love of the game and continued desire to play the sport.
This mid-westerner brings his style of physical, athletic basketball to the southwest region. His team mantra is rooted in playing with tenacity while displaying characteristics of unselfish ball and discipline. Using this platform, his goal is to assist in increasing their basketball IQ while simultaneously forging their character and life skills.
Coach McCarthy is NYSCA Select certified through the National Alliance for Youth Sports, holds his USA Basketball Gold Coach License, and is registered as an AAU non-athlete member. He has a BS in eMarketing from Franklin University, and his Masters in Business Administration (MBA).
This native of Dayton, Ohio currently resides in the Dallas/Fort Worth area with his wife Marla and their 7 children. He can be reached via email at CoachMcCarthy7@gmail.com