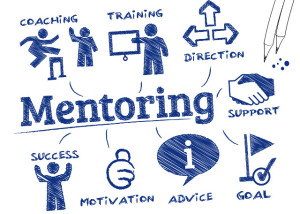 If you've been around me long enough, you know my heart weighs heavy in regards to the overall development of these young people. Yes we are a competitive sports club, but we (coaches) want to make sure we mentor and have a positive impact on the trajectory of their lives…over and beyond sports. Hence the roll-out of the free Fly High Big Brother Program.
FLY HIGH BIG BROTHER PROGRAM
When these young men graduate from high school they typically have three paths: (1) enter college, (2) enroll in the military, or (3) enter the workforce…sometimes with a combination of trade school/community college. When I recently checked on our first class of graduating Flyers, I discovered many of them were frustrated trying to make life choices with limited info. This program aims to bridge that gap and provide these young men with guidance in making better decisions towards their future.
MENTORS
We require all mentors be vetted by our committee prior to them being assigned to a child. The mentors will be comprised of a diverse group of individuals from various disciplines (e.g. professors, engineers, management, ministry, logistics/manufacturing, information technology, sales, HR, social work, directors, entrepreneurs). These are awesome men who have taken different paths to success. I anticipate that they will have a lot of expertise and life experience to lend to our young men!
WHO IS ELIGIBLE
Any current or former Flyers players, as well as any players that have been coached by Coach McCarthy, Coach Millett or Coach Dunn under other AAU orgs or school teams.
HOW TO APPLY
Both mentors and mentees complete a short questionnaire. Once complete, we will pair your son with a mentor that shares like interests. To start the process, please click here.
If you have any questions at all, feel free to reach out to me at coachmccarthy7@gmail.com!
Coach McCarthy