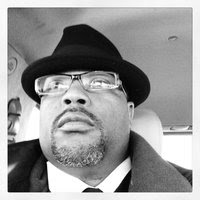 Coach Millett
Head Coach Girls 10u, Asst Coach Boys 16u
Coach Millett is well known throughout the community for actively sowing into our youth. He attended high school in San Antonio TX prior to serving in the U.S. Army / Army Reserve from 1988 to 2004.  He has been stationed at Ramstein Air force Base, Germany, Fort Hood, TX, Fort Bliss, TX, and Fort Eustis, VA where he was a star runner on his Brigade 10K team. He then went on to attend college at Sam Houston State University.
Coach Millett got his start in coaching directly out of college. He began working film and breaking down games for Everman High School. From there he moved on to coach 9th grade football at Colleyville Heritage Middle School, then eventually worked his way up to be the varsity running backs coach at Colleyville Heritage High School.
After the birth of his first son, he switched careers from education to logistics, however remained very active in coaching youth sports. His resume includes coaching youth baseball, softball, basketball, and football at every level from 5 year tee-ball to 16u select. He has served 4 years on the Grapevine Youth Baseball board where he received the distinct honor of being the 2009 coach of the year. Coach Millett also served 5 years on the Keller Youth Association board. He is currently a high school football referee, high school baseball umpire, and a high school fast pitch softball umpire.
Aside from coaching both his sons all the way through middle school, his current 14u girls' basketball has been together since grade school. Coach Millett has never recruited nor cut a player from this team as his goal was to give this average group of players the tools they need to be successful. With six girls that have played together since 3rd grade and two that joined in 5th, all of the girls on his roster of eleven currently play for their respective junior and high school teams. They started out as a rec team of average players with little athleticism, however the girls managed to string together two 7-1 KYA seasons, a 10-1 YMCA season, second place in the Grapevine League play twice, and second place in a Denton tournament.
These young ladies came together as a basketball family and have been able to hold their own against far superior select basketball teams. Through the philosophy of Coach Millett, these girls began with the end in mind and made winning secondary to learning, growing, and getting better. Most importantly they understood that all of their combined talents that TEAM matters the most. This is the spirit Coach Millett intends to bring to Flyers basketball!
"My belief is if you play sports long enough you are going have the opportunity to be both the hero and the goat. My job is to teach players to handle the situation whichever way it comes out. Good or bad. Defense, enthusiasm, and aggressiveness are usually the biggest attributes of the teams I coach. I encourage all my players to play with a purpose. Don't just play for trophies, play so that when other teams see your jersey the first thing they think is – I want to be part of that!" – Coach Millett
A native of Oakland, CA, Coach Millett (44) currently resides in Justin, Texas. He has three children: Nicole (25) who lives in Virginia, Jordan (18) who is a freshman at Texas A&M Commerce, and Parker (13) an eighth grader at International Learning Academy.
Begin with the end in mind and die empty ~ Aneas Williams